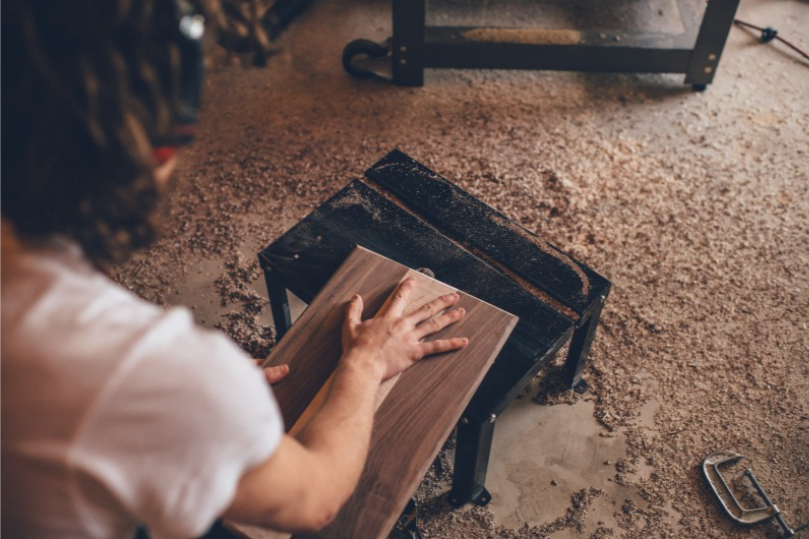 Today I thought maybe I'd not do any work, paid or unpaid in solidarity of #adaywithoutwomen. To join with my sisters and conscious brothers who understand we are not where we should be. That things are not as good as they could be. That we all deserve better. That we have some very serious problems that don't seem to go away with the decades.
And all of that is true. But then I remembered that my work is part of a movement that supports women business owners, makers and doers everyday. That when I go to work, I'm working for me – a woman business owner – and a community of other small business owners.
We do things differently. We challenge. We provoke. And our work makes a difference. It puts money and empowerment into the hands of the people. Our work gives women skills, a livelihood and an alternative.
I recognize it does not come without privilege. Even though I'm struggling to make ends meet right now, I am privileged to have had a choice to pursue this path. I have a partner who supports this decision in any way he can. I had access to an education, career and people that gave me opportunities.
And within the maker movement as a whole, looking around you'll see we are not as diverse as we need to be in so many ways.
Our work does not solve all the problems, but we're attacking it from one small corner. And what we're doing does make a difference. We're raising issues. Moving hands. Changing minds. Through creativity,  hard work and community.
If one way you are participating in International Women's Day is by supporting women owned businesses, meet our women pro maker members of One-OneThousand. Follow them and give them some positive words on social media. Buy from them, share their work. Those actions are direct and effective.
Here they are.
Women Who Make
Emily Balsley
Martha Downs
Annie Kubena
Melissa Jenkins
Cara Moseley
Monica O'Connell
Janet Chen 
Bethany Nelson
Heidi Parkes
Sarah Eichhorn
Jennifer Mans
Jenie Gao
Angela Mondloch
Jenny Stedman 
Steph Hagens
Jamie Healy
Lauren Schultz
Samantha Russo
Patrizia Ferreira
Maggie Welsh
So instead, today I'm wearing red. Because while all of these places who continue to pay women less, not have women on their boards, choose to not hire a woman because of her [hair, body, name, sexuality] are going to debate the validity of our movement – we're going to keep working on making things happen. Challenge ourselves to be better. Ask ourselves the hard questions to keep moving forward. And with all of that – keep making.
In solidarity x x
Sarah Artz, Founder, One-OneThousand