Corporate & Custom Gifts
A well-considered gift can show a client, employee, guest or friend they matter. It can be just the right thing to leave a positive first impression, deepen a relationship or create a memorable experience.

From curating one special product or a whole box full of mindfully-made wares, we can craft a gifting experience aligned with your brand, message and style at heart.
See how ↓
We love curating (it's kinda our thing)…
Especially for like-minded small businesses, brands and special events. You know - the types of folks that do their work with intention and purpose. The ones who just can't get enough of finding real ways to connect with people and who are into building community through their work.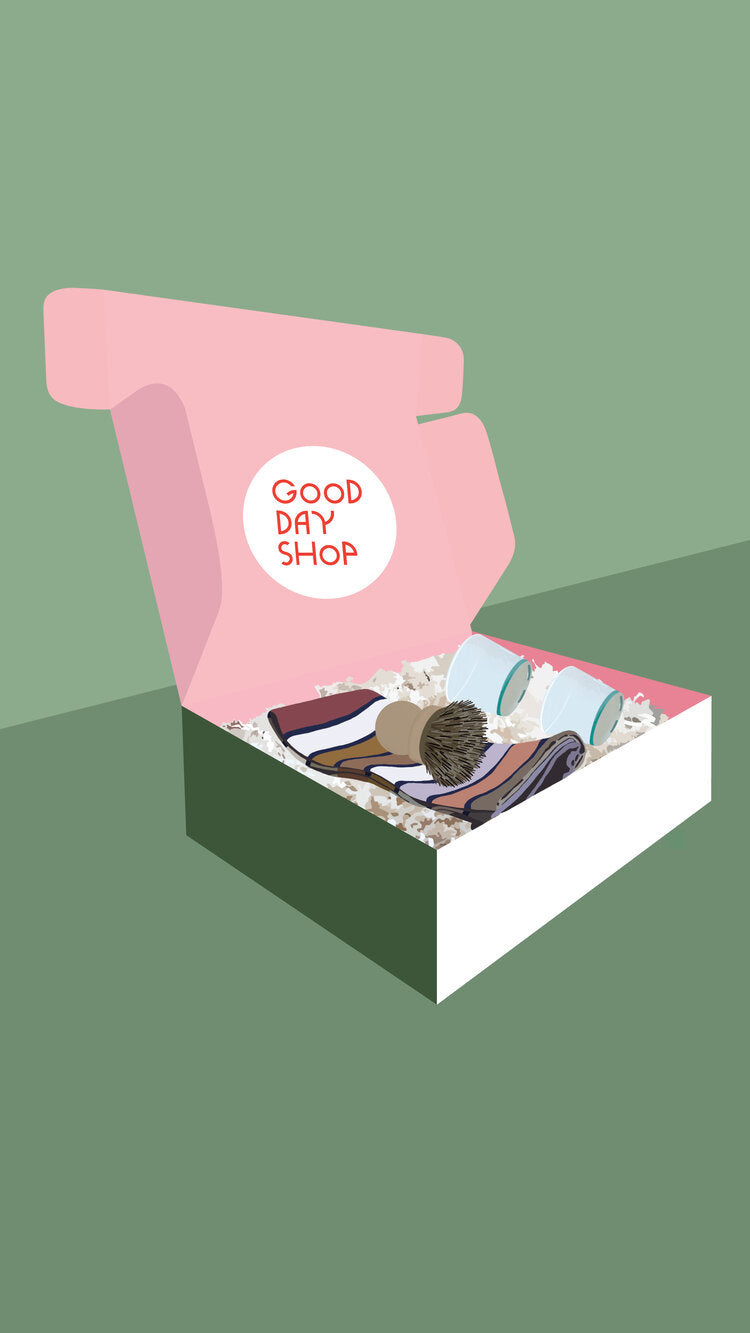 We make the process easy.
We'll review your inquiry to make sure we know just what you're looking for and follow up via text, email or phone call if we need more info.
We'll offer an idea or two to choose from, including options for special details to really make your project pop (think handwritten notes, on-brand colors, special messaging, etc).
Then we get to work creating and curating. Once packed and ready-to-go, gifts can be picked up or shipped directly to your recipient.
And just like that,you'll have made someone's day - without the stress of figuring out how to source, package and ship all-on-your-own-omg (just leave that to us).
Custom gifts take time, please allow at least 4-6 weeks. If you're short on time, check with us and we'll see if we can accommodate or we can curate from the shop.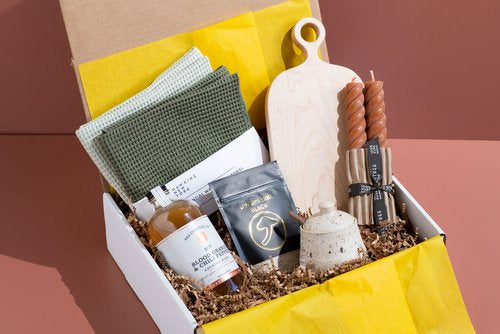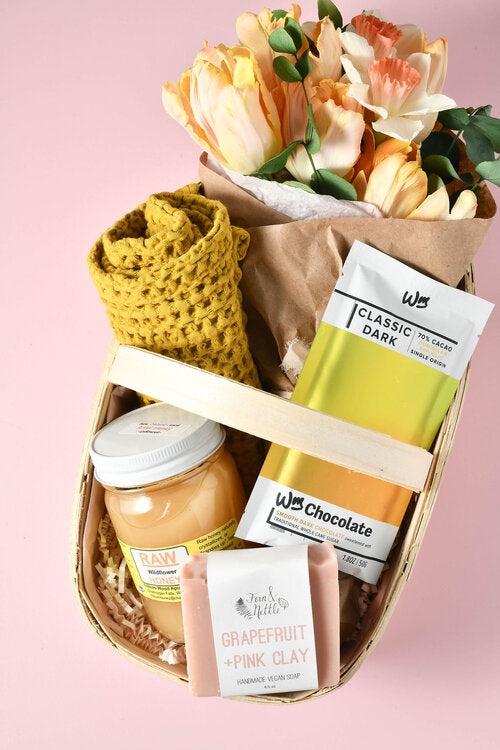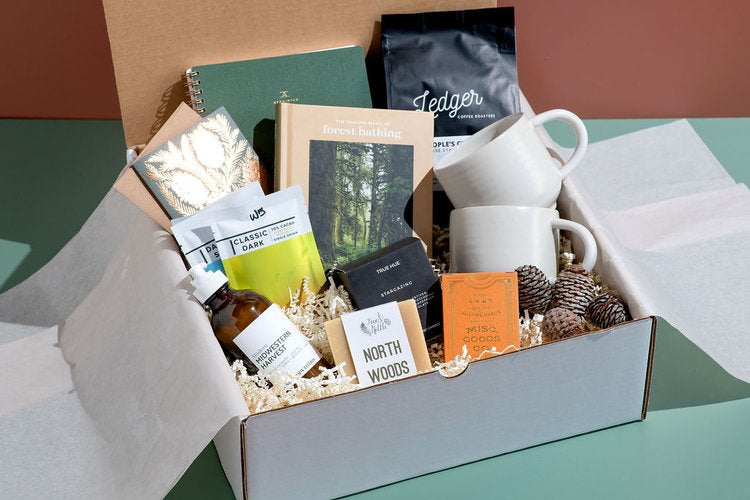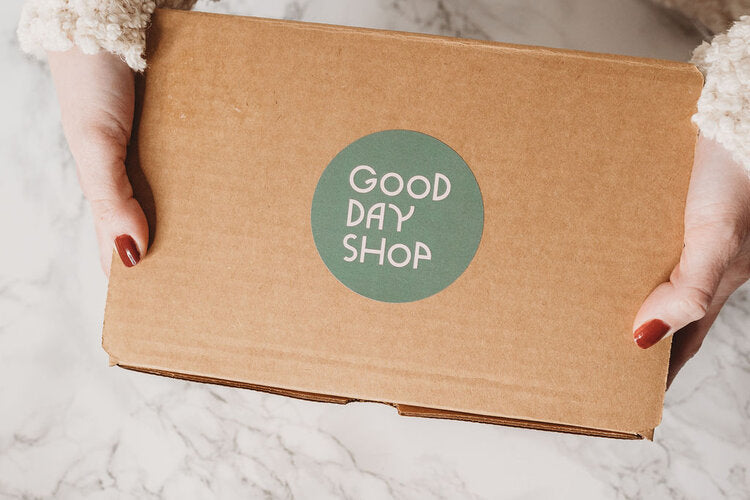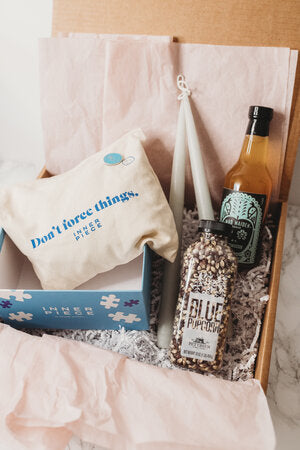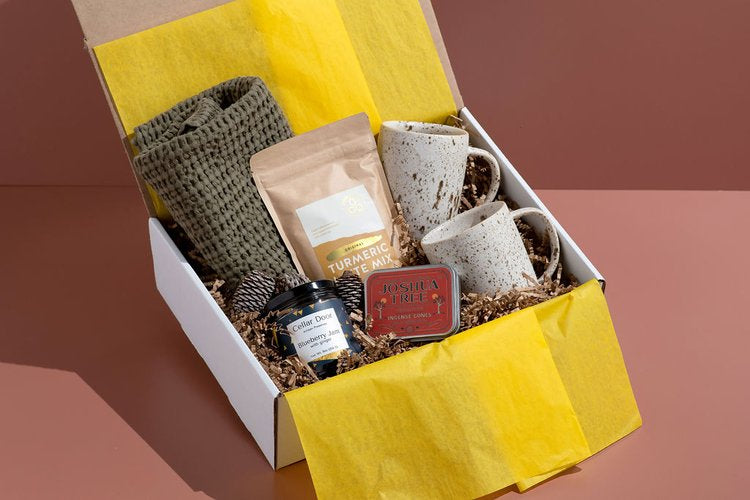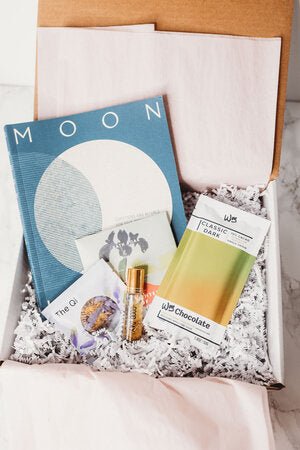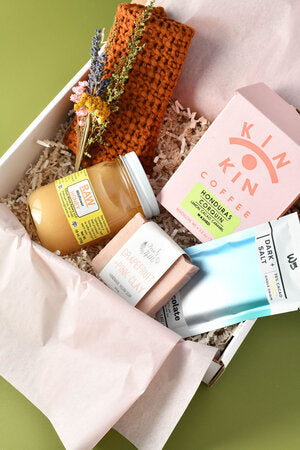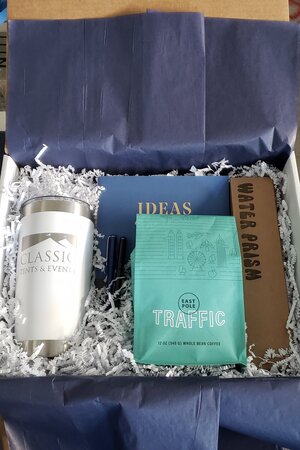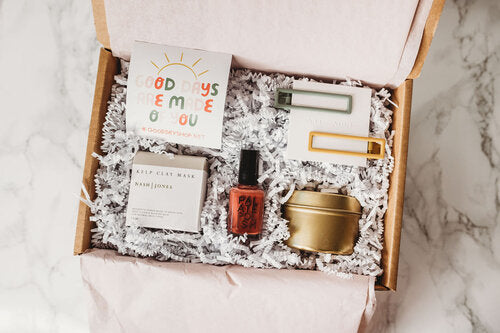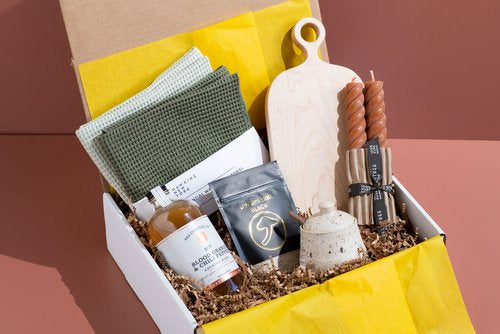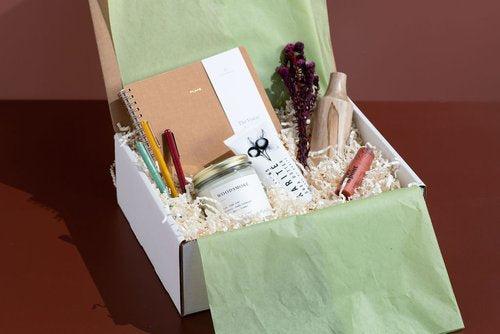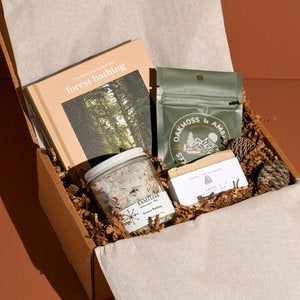 Are you ready for your own custom gift project?
Hooray! Let's chat and you can tell us all about it and we'll get all excited too.
Words from friends
"When I first approached Sarah, she was professional, friendly, and took the time to listen and better understand my business, brand, and client profile. After our meeting, she followed up promptly with a well laid out PDF, including images of tailored gift ideas, which were all unique, special, and on-brand. I now have gifts in hand, packaged, and ready to go that I am proud to deliver to my clients on their closing day!I will undoubtedly be looking to Good Day Shop for all of my future gift-giving needs, both personally and professionally. Her shop is refreshing, friendly and offers a stunning array of unique finds, perfect for the person who enjoys giving that "special" gift!
— Katie Jo Schmitz, The Hub Realty
"I recently worked with Good Day Shop on a gift box project sending out a small warm fuzzy, during pandemic induced adjustments, to about fifty clients. Sarah was a gem to work with, super responsive and easy to collaborate with. I felt confident with Sarah's opinion in product selection and packaging. It was such a relieve to be able to hire Good Day Shop to build, package and send out all of the boxes, allowing my in house team to be able to focus on sales, while knowing that our current clients were being treated to these gifts. I would highly recommend Good Day Shop, not only for personal shopping, but for curated gift boxes for whatever the occasion."
— Korrine Engelke, Event Essentials
"Sarah and her shop are a gift to our town. She has fantastic taste and currates an experience full of joy and excitement and wonder within her shop. She also listens well and asks great questions to help find the perfect gift for others. People always swoon over the items she has helped me pick out. I'd be lost without her!"
— Lindsey Wilcox-Cooper, Lauer Realty