The beauty of retreating.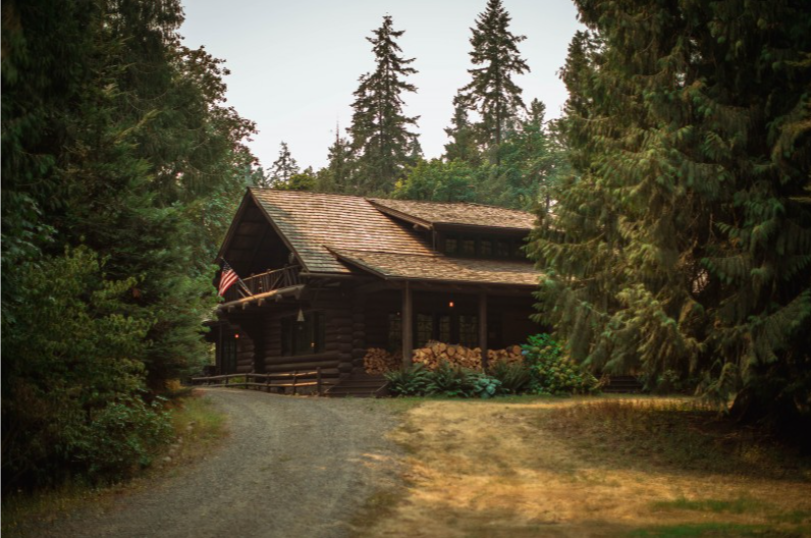 By Sarah Artz
Today I'm up in the Northwoods, breathing, taking walks, cooking good food, spending time with a dear friend and doing concentrated work on a few key projects. It's bliss. Dedicated, purposeful time to just be In It.
We're up here because I'm focused on figuring out how to make this business sustainable and I need space to think. She's recuperating from lots of life things. We complain a bit about all that's hard. We make champagne toasts about the lows of human existence. We cook and nourish each other with food, stories and watching bad tv.
But mostly, we're getting down to work. Focusing on projects and escaping what is, wrestling with what could be, what could have been, what life should be. We analyze, listen and do gut checks. We talk new ideas and possibilities.
It's the perfect anecdote to the daily grind. A retreat to remove the mundane and focus on basic life functions like eating, resting, working and connecting.
When I do this type of retreat, something Big always happens. Sometimes it comes in the form of a huge AHA moment. Sometimes it's tremendous progress on a project I've been procrastinating on. Sometimes it's a simple declutter from everyday, all consuming to do lists and reoccurring thoughts. Sometimes it's finding inspiration in the wind, water, trees or conversation with a good friend. Sometimes it's a new burst of creativity. And sometimes it's simply catching up on much needed rest and nourishment.
Making time to retreat can be the perfect cure to get unstuck, reinspired and refocused. It's about coming back to center. It means making space for reconnecting with your sense of self, what matters and what inspires you to do your most meaningful creative work.
Here are 5 tips for successful retreating:
1. Figure out how you work best. Try a few different retreating styles. Sometimes I need to be completely alone. It forces me to not ask for other's opinions or validations, removes distractions and allows me to come into my own. Sometimes I need to feed off of the creative energy of others so I can feel recharged and our ideas can compound. If you retreat with someone else, make sure they are the right person for what you are trying to achieve (see tip #4) and not a distraction.
2. Pick the right place. Design your retreats in a way that makes sense for your budget, life and schedule. A retreat can be a Big Deal like booking a room on an island to work beachside or a cabin in the woods for a week. Or it can be No Big Deal – like setting up your work in a coffee shop, library or co-working space for a day. I know nature, new environments and simplicity recharge me so I keep the location simple. My best spots are cabins with kitchens where I can get lost in cooking, take breaks listening to the wind, have fires and spread all of my work out on big tables.
3. Make it a regular occurrence. When it's only a one time thing, it can be very hard to keep focus and the pressure is on to make progress – All The Things need to be solved in this ONE TIME. When you schedule a monthly or quarterly escape day, it becomes time you can rely on. If not everything gets solved in that one day, you know you'll have next month to continue work on it. Your intentions can shift based on what you need because you have the flexibility of there always being a next time. You're able to let your body tell you what it needs and make space for what the universe wants you to know and see.
4. Identify Your Big Three. You might work on a lot of things but what are the three things you'd feel really good about accomplishing by the end of your retreat? Set your intention by writing them down and keeping them in plain view. If you're retreating with a friend or colleague, tell them your intention and ask them theirs – keep each other accountable. Start your day by getting all the little things checked off your list, making your social media posts and responding to emails – limit this to an hour or two. Then let it go, put it on pause and allow yourself to only focus on exploration or busy work that is related to your Big Three. Time block, take breaks, reflect and note progress as you go. At the end, take stock of what your next steps are – whether you'll pause this work until the next retreat or roll it into your daily work.
5. Make it easy to focus. Keep your plans low key so you don't have to spend too much time packing, planning or figuring out details. Pack up your work, projects, tools, essential clothing (usually sweat pants and hoodies) and keep food and self care simple. If you retreat with others, make it clear what you're there to do together. Remove the need to entertain or be entertained. Button up home and work responsibilities and tell your loved ones and colleagues what you will and won't respond to during retreat time. Establishing clear expectations and routines for how your retreat days run ensures those days require the least amount of prep and the most amount of productivity.
Whether your retreat is you laying in a grassy field meditating, listening to podcasts and writing/drawing or is you with a group of colleagues co-working at a studio for a day, it can be the best way to gain clarity, jumpstart that next big project or remember why you chose the hard work you're doing. You deserve and need this dedicated time just for you. Because you – your work – your ideas are important. Take good care of them already.
To taking time + paying attention x
Sarah Artz, Founder, One-OneThousand
P.S. If you're local to Madison, Holy Wisdom Monastery has affordable retreat rooms available by the day or overnight/long term (non religious). Make the extra investment to buy lunch and dinner cooked by the nuns so you really don't have to think about anything but your intentions.
P.P.S. Working in our creative studio can provide a lot of ways to retreat. Join as a monthly studio member and use our space to recharge creativity, find inspiration and connection with colleagues and carve out time to make – create – explore – grow.