Corporate Gifts
A well-considered gift can show a client, employee or guest they matter. It can be just the right thing to leave a positive first impression, deepen a relationship and create a memorable experience; especially in times where it's not easy to connect meaningfully in real life.
From curating one special product or a whole box full of mindfully-made wares, we can craft a gifting experience aligned with your brand, message and style at heart.
P-E-R-F-E-C-T for:
Making a client for life
Keeping employees engaged, making them feel seen and showing them you care (at work or working-from-home)
Extending your brand experience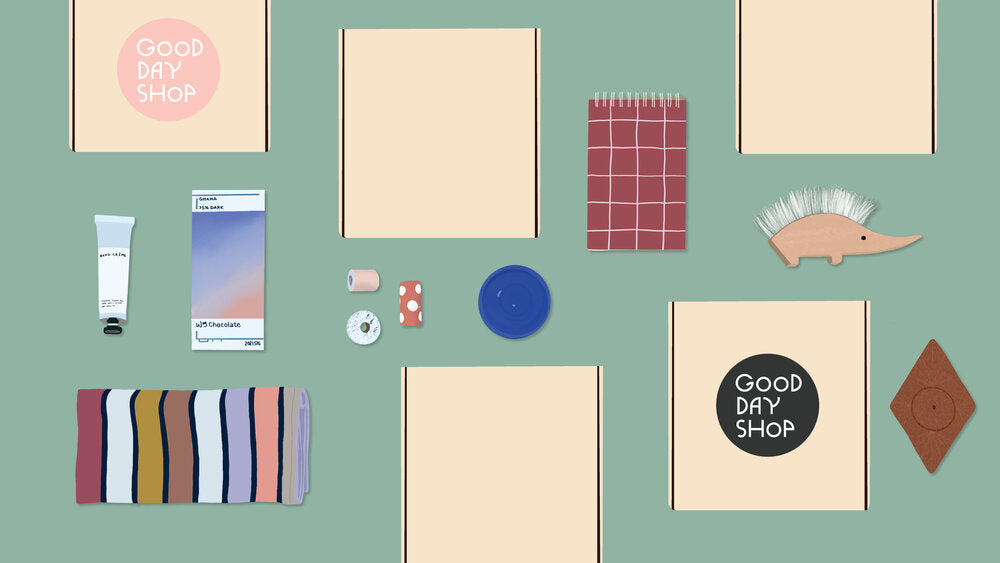 Who we work with
We love curating (it's kinda our thing), especially for like-minded small businesses, brands and special events. You know, the types of folks that do their work with intention and purpose. The ones who just can't get enough of finding real ways to connect with people and who are into building community through their work.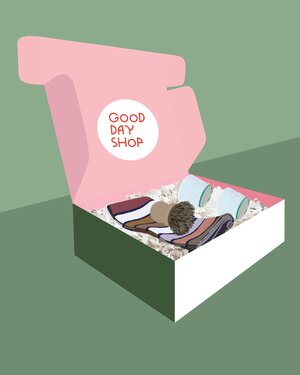 How We Work
CHAT
First we have a conversation so I can learn more about you, your recipient, your goals and the style or theme you're going for.
CONCEPT
From that, we'll offer a few concepts for you to choose from, including options for special details to really make your project pop (think handwritten notes, on-brand colors, special messaging - things like that).
FULFILL
Then we get to work creating and curating. Once packed and ready-to-go, gifts can be picked up, delivered or shipped to you or directly to your recipient.
And just like that, you'll have made someone's day - without the stress of figuring out how to source, package and ship all-on-your-own-omg (just leave that to us).
Custom gifts take time, please allow at least 6-8 weeks. If you're shorter on time, check with us and we'll do our best to accommodate or we can always curate something on hand from the shop.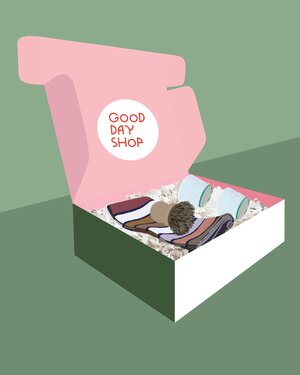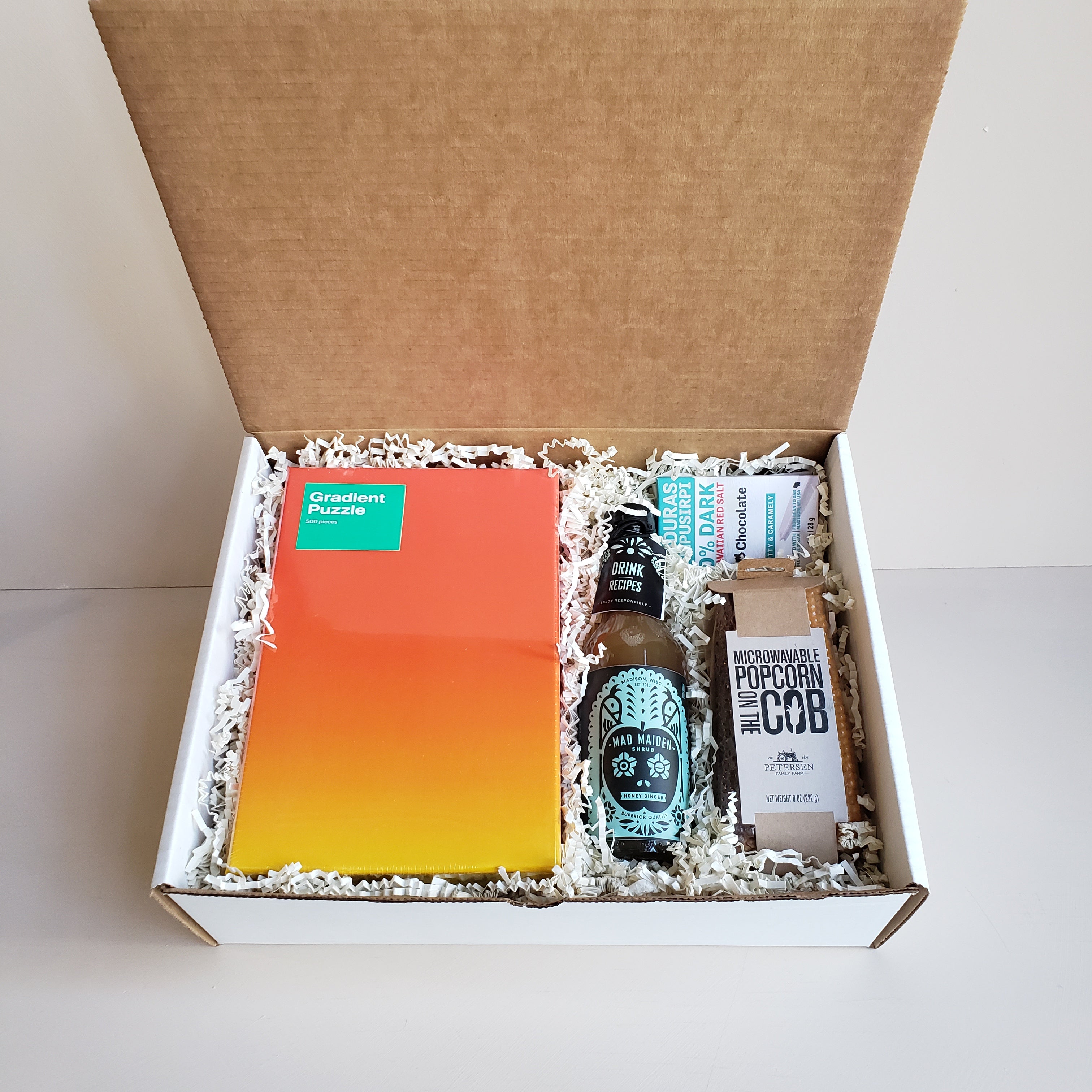 Next Steps
Ready to get your project started? Hooray! Let's chat and you can tell us all about it and we'll get all excited too.
Let's Get Started